Bailey – Available

This little lady is Bailey! She is about 8 months old, and 35 pounds of cuteness. She came to us from a high kill shelter in Columbia SC with two of her sisters.
Bailey is a playful girl who would love to have a fur sibling to keep her company. She walks well on leash and is quickly learning manners. She is a beautiful girl who deserves a great home!
Trevor –  Available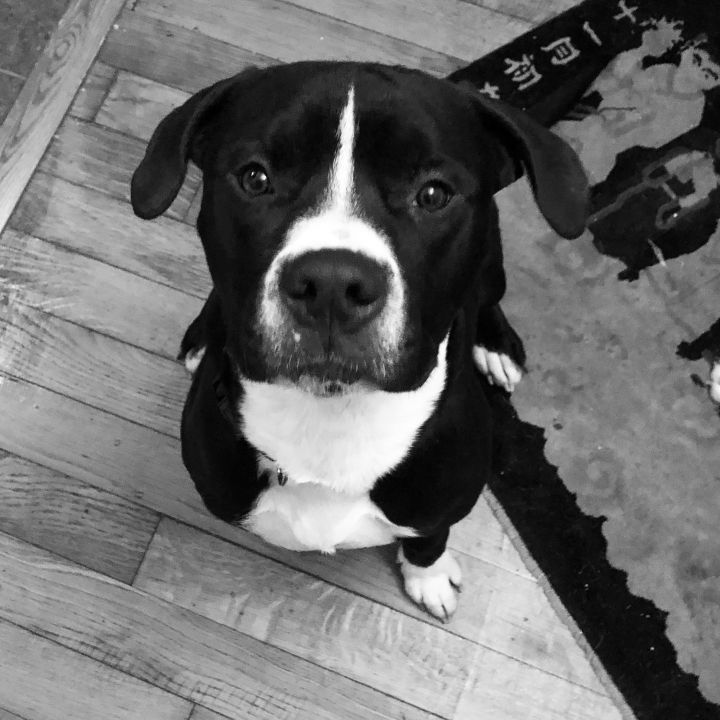 Trevor is a 2 year old boxer mix that came to us from a high kill shelter Columbia SC. He is about 55 pounds and very sweet.
Trevor is a very confident dog, and does well out and about— even in crowds. He bonds to people very quickly and plays well with other dogs. This boy is AMAZING!!
Brie – Available
Mama Brie is a 1.5 year old mixed breed, She is dainty and sweet. This girl is her human's shadow. She is still very underweight, but getting stronger each day. She is heartworm positive, but can stay with her forever family during treatment.
Crush – Available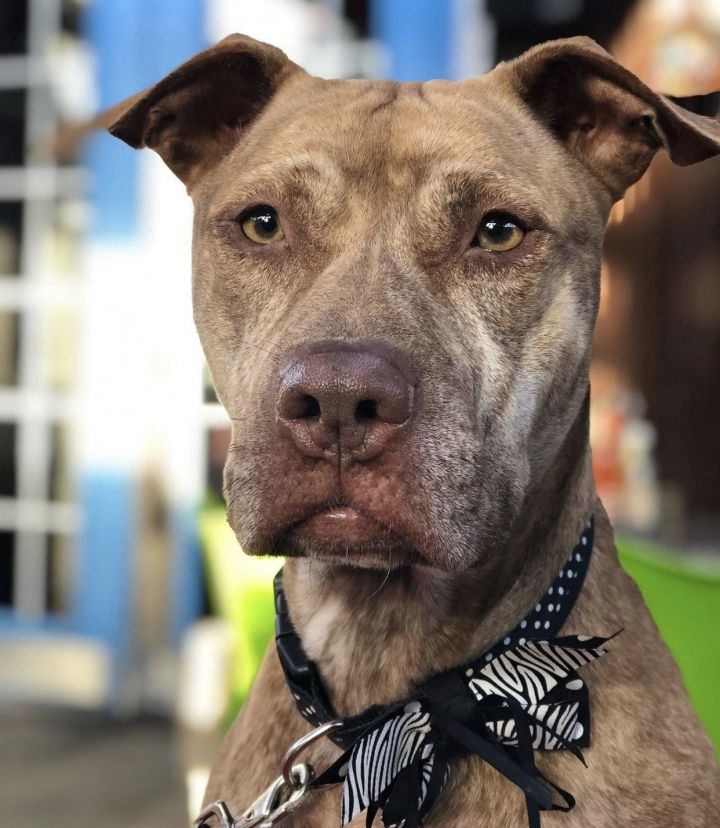 Crush is a high energy and playful, silly girl. She is still learning proper play but does great with proper introduction to dogs. This poor girl has been in a kennel since she was 6 months old and needs someone willing to work with her manners. Still working on potty training since she has only known kennel life. Crush loves to run on the beach and loves as much attention as you'll give. She would love an active family who can give her the endless love she deserves.
Roxanne – Available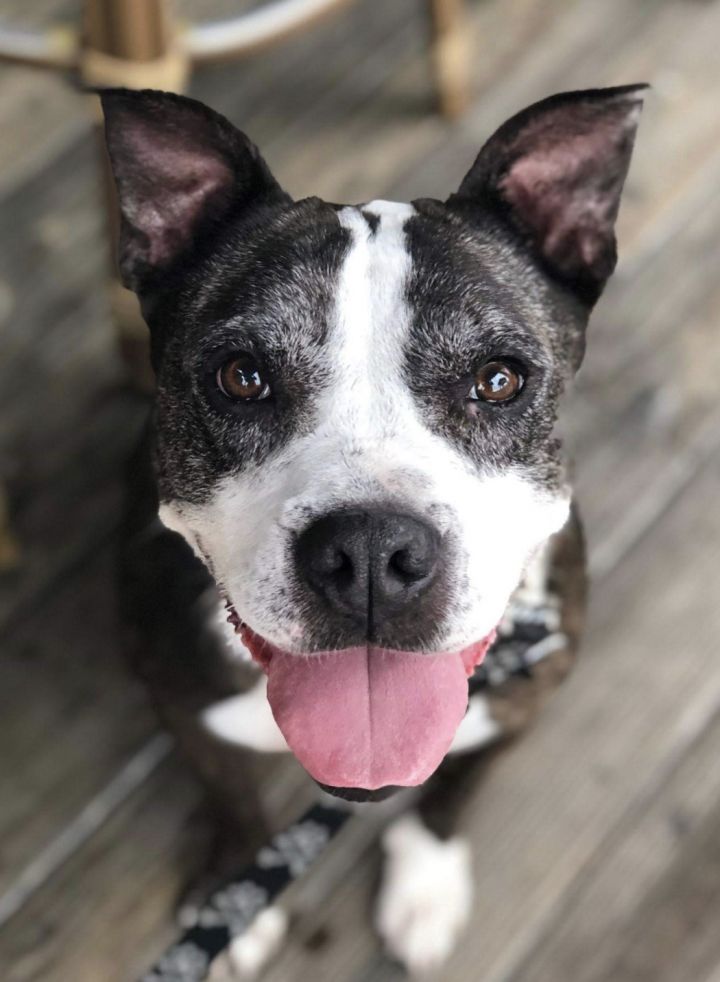 Roxanne is such a cuddle bug. Roxanne loves to go to daycare daily and get cuddles from all the staff. Shes not extremely playful with dogs but loves to be around them and bask in the sun. She loves to run on the beach and cuddle on the couch.  She does have some arthritis due to her previous situation but a small supplement is all she takes. She is house trained and would make a wonderful addition to any family.
Dave – Available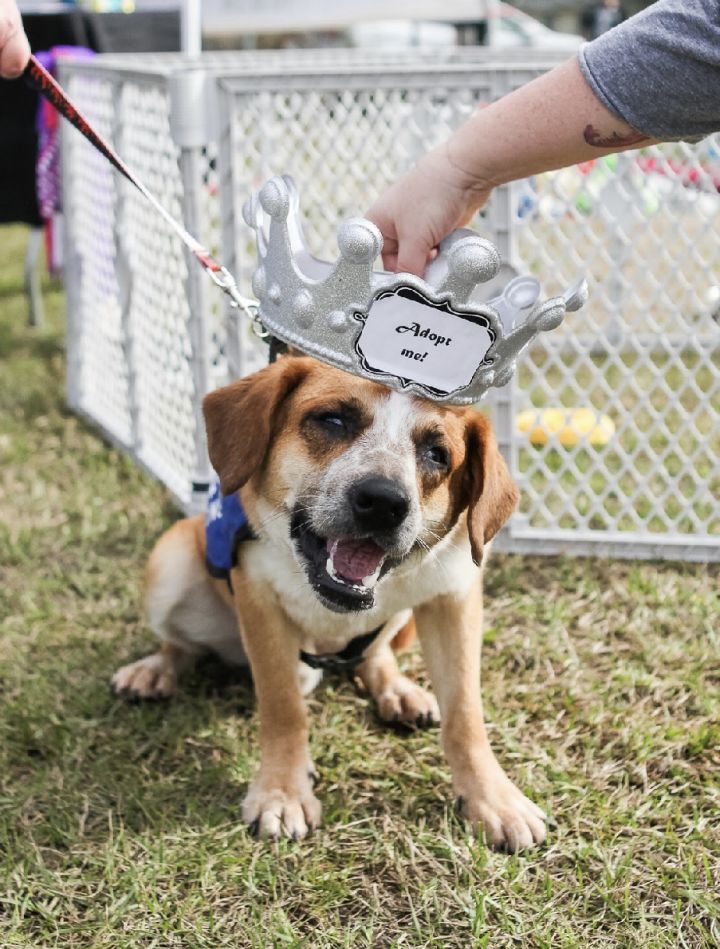 Please meet Dave! Dave is such a sweet boy, and is also very smart. He is house-broken and crate trained, he's never had an accident in the foster's house. He sleeps in his crate all night with no issues.
Dave is learning to control his excitement with visitors, and is learning not to jump up to greet people. He rides well in the car and walks on the leash without pulling.
Dave has had some sort of trauma in the past that has led to some vision impairment. He can still see, and doesn't bump into things, but just seems to see better when up close.
Dave does well with dogs and humans! Let us know if you would like to meet this amazing boy!
Macy – Available

Hi, I'm Macy!
I am a little girl, weighing about 40 pounds, but I'm full of personality!
My foster mom says that I've been a great roomate, and greet her with a smile every single day!
Some of my favorite activities include going outside to explore and playing tug of war and snuggling! I love being close to my human, and sneaking the occasional kiss.
I really, REALLY, like treats! Foster mom says that makes it easy for me to learn new tricks! So far I've learned "quiet", "sit", "drop", and "come".
Let the rescue ladies know if you'd like to meet me!
Nova – Available
Meet Nova! Nova came to us after finding herself on the list to be euthanized due to lack of space in a rural shelter. She is what we call a "mini lab" weighing only about 30 pounds.
Nova hasn't had the best life so far and is still scared of most humans. Because of this, she needs a really special adopter who will help her build her confidence. We also think a home without children under 10 would be a good fit!
Nova LOVES other dogs!! She loves playing and being goofy with them. We think a home with another fur friend will be ideal!
Bear – Available
Everyone please meet Bear! Bearis a 7-8 year old lab mix. He's an older guy who would prefer a relaxed environment. He does well with FEMALE dogs. He is heartworm positive, so he needs to be kept relatively calm (which isn't hard for him because he likes to chill). We will cover his treatment though! Bear is also very smart because he knows how to escape from his crate BUT when confined to a room, he does wonderfully. This guy is super sweet and would love to watch some football with you!
Bumpkin – Available

Bumpkin is one of the newer black doggies available for adoption! Bumpkin was pulled from Dorchester County. He was with them for well over one year before arriving to Eunoia. We don't know too much about his history before the shelter life, but we do know that Bumpkin has been staying with our friends at K9 Good Manners for a while now. Even though he loves them, he is really hoping for a forever family. He's been doing a great job learning how to be a
 good boy at K9 Good Manners and we want to give him the reward of a lifetime! Bumpkin would be best in an environment where he is the only animal. He loves humans and just wants to have the opportunity to be a dog. If you think you'd be interested in adopting Bumpkin, please let us know.  Bumpkin is heartworm negative, up to date on vaccines, microchipped, neutered AND COMPLETELY TRAINED! Bumpkin's adopter will also receive a complimentary informational training session with K9 Dog Manners and Bumpkin. What are you waiting for?! Let's find this guy a home!
Kenzie – Available

Kenzie came to Eunoia Rescue from Lee County. She is 1-2 years old, and this young gal has already had puppies. We think she's some type of Staffordshire Terrier Mix. She has a lot of energy but all she really wants is human love. Kenzie has come a long way since she has been with us. When we first pulled Kenzie, she didn't really know how to be a dog. Thanks to her foster mom, Kenzie is learning manners and basic skills. In fact, Kenzie's foster mom (who is also a dog trainer) is offering SIX WEEKS of FREE TRAINING to Kenzie and her adopters. If you would like to meet Kenzie, please let us know. This girl is more than deserving of a forever home!
Stan – Available

Stan is a 2-3 year old Staffordshire Terrier mix that showed up at K9 Good Manners. Fortunately for Stan, he was welcomed. Stan is up to date on vaccines and neutered. He is currently recovering from heartworm treatment and will soon be heartworm free. He is being trained by K9 Good Manners, so he will definitely be an obedient pup! We do recommend that Stan be homed as an only pet and with humans who are above the age of 12. If you're interested in giving this guy a happily ever after, let us know today!