Mitch – Available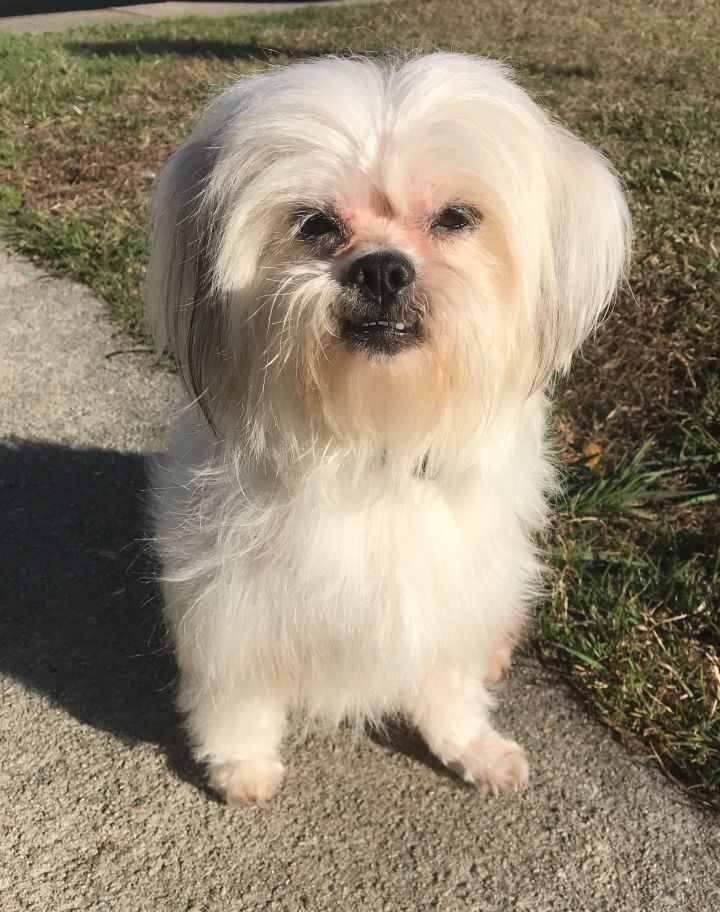 Meet Mitch! He is a 2 year old Shih Tzu/Maltese mix. Mitch is a dream to have as a pet, and will make someone very happy. He does well with everyone he has met so far– both 4 legged and 2. He does great on a leash and in public settings. He's potty trained as well. Unfortunately, Mitch is Heartworm positive, but we are working on getting him back to healthy! If interested, please send us a message.
Dave – Available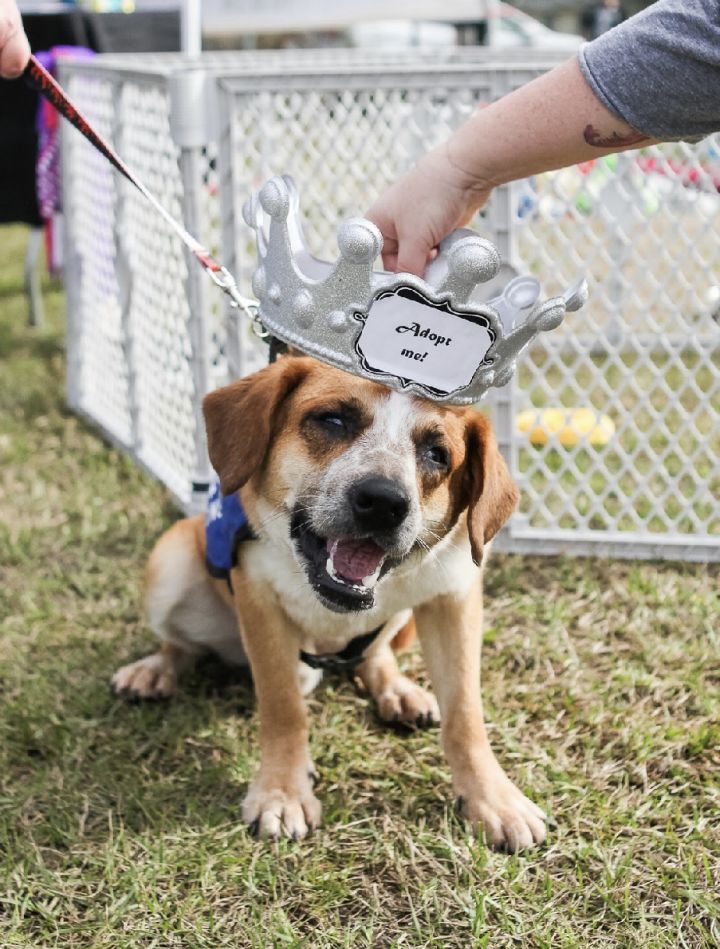 Please meet Dave! Dave is such a sweet boy, and is also very smart. He is house-broken and crate trained, he's never had an accident in the foster's house. He sleeps in his crate all night with no issues.
Dave is learning to control his excitement with visitors, and is learning not to jump up to greet people. He rides well in the car and walks on the leash without pulling.
Dave has had some sort of trauma in the past that has led to some vision impairment. He can still see, and doesn't bump into things, but just seems to see better when up close.
Dave does well with dogs and humans! Let us know if you would like to meet this amazing boy!
Ollie – Available
Ollie is a 1 year old lab mix! He is around 40 pounds and filling out. He loves cuddling, playing, toys, and treats!! He loves going to the dog park and making more friends.
Ollie is still learning his manners, and he can be rough and mouthy sometimes since he is still very much a puppy. This isn't very problematic though because he is very obedient, and learns very quickly! Ollie will make a great family dog because he is very loyal and protective over his humans.
Ricky – Available
Hello! I'm Ricky!!
I'm a big boy, but I am a very gentle giant. I really like exploring and sniffing all the smells.
I've done great meeting dogs of all sizes, and although sometimes I like playing, most of the time I like just doing my own thing.
The rescue ladies say I would probably do best in a home with children 10 and up because of my size. Let the rescue know if you'd like to meet me.
Rudy – Available
I am a very happy, excitable boy! My foster mom says I am very strong and still have a lot of puppy energy. Because of this, the rescue ladies think I would do best in a home with children over 10 years old.
I love playing with other dogs, going on walks, and cuddling. Especially cuddling— getting belly rubs is my favorite.
Unfortunately, the people who had me before didn't take very good care of me and now I'm Heartworm positive. Although this means I have to try real hard to stay calm for a little while, the rescue ladies say not to worry because they'll make me better real soon.
I would love to schedule a play date with you, just send the rescue a message!
Murray – Available

Hi dere, I'm Murray but the rescue ladies call me goof ball most of the time. Even though I'm silly, I am very smart! I already know some commands and am working on learning more.
I am a real big boy (about 80 pounds) but I don't really realize that all the time. I'm very gentle with other dogs, but still love playing with all other doggies. Just based on my size, the rescue ladies say a home with children over 10 years will be good.
I have a reaaaaal big mouth and love to smile! But because of this, I sometimes get my drool on things.
There are currently worms in my heart, but the rescue ladies say I shouldn't worry, they'll handle it! If you wanna meet me, let the rescue know, I can't wait!
Macy – Available

Hi, I'm Macy!
I am a little girl, weighing about 40 pounds, but I'm full of personality!
My foster mom says that I've been a great roomate, and greet her with a smile every single day!
Some of my favorite activities include going outside to explore and playing tug of war and snuggling! I love being close to my human, and sneaking the occasional kiss.
I really, REALLY, like treats! Foster mom says that makes it easy for me to learn new tricks! So far I've learned "quiet", "sit", "drop", and "come".
Let the rescue ladies know if you'd like to meet me!
Pink – Available
Hi, I'm Pink!!
I'm a 2 year old pit mix, and weigh roughly 35 pounds. The rescue got me from Berkeley County on my "last day"— I'm not sure what that means but I'm a lot happier now!I like other dogs as long as I'm properly introduced to them, and like the kitty cats too! I like all humans, but would probably do best with children over 10 years old because I get pretty excited at times. I love playing in the yard with my foster mom but snuggling on the couch is just as good too! I have worms in my heart, but the rescue ladies say they'll take care of that and I'll be good as new in no time! Let the rescue know if you'd like to schedule a play date with me— I can't wait!!
Nova – Available
Meet Nova! Nova came to us after finding herself on the list to be euthanized due to lack of space in a rural shelter. She is what we call a "mini lab" weighing only about 30 pounds.
Nova hasn't had the best life so far and is still scared of most humans. Because of this, she needs a really special adopter who will help her build her confidence. We also think a home without children under 10 would be a good fit!
Nova LOVES other dogs!! She loves playing and being goofy with them. We think a home with another fur friend will be ideal!
Bear – Available
Everyone please meet Bear! Bearis a 7-8 year old lab mix. He's an older guy who would prefer a relaxed environment. He does well with FEMALE dogs. He is heartworm positive, so he needs to be kept relatively calm (which isn't hard for him because he likes to chill). We will cover his treatment though! Bear is also very smart because he knows how to escape from his crate BUT when confined to a room, he does wonderfully. This guy is super sweet and would love to watch some football with you!
Molly – Available
Meet Molly! This sweet girl came to our rescue from Berkeley Animal Center in August. She has been thriving in a foster home with other dogs and cats— all of whom she loves. She is about 30 pounds, and all love.
Molly is heartworm positive and is currently undergoing treatment. Don't let that scare you though, we can't wait for her to find her forever home!
Hamilton – Trail in Progress
Sweet Hamilton came to us from Lexington, SC when the shelter was overcrowded and he was at risk of euthanasia. We think Hamilton is about a year and a half old, and he is only 8 pounds. Unfortunately this young boy hasn't had the best start to life and has a fractured rear femur. Luckily for him, we're working on getting it healed.
Due to Hamilton's size, we think he would do best in a house with children 10 and up.
Jazz – Available

Jazz has a different kind of story. Veterinary Specialty Care in Mount Pleasant notified us of a dog that was surrendered to them. The original owner wanted Jazz to be put down, but the vet's office intervened. Jazz is a 5-year-old Pointer/Staffordshire Terrier Mix. At first, she wasn't able to walk due to bilateral cruciate tears in both back legs. Despite the pain she was in, she remained a sweet girl. Thanks to a lot of rest, medication, and love – Jazz is doing a whole lot better! She's able to walk now and her immune system is strengthening. She eats like a horse and loves human attention. She does well with larger dogs – but doesn't do great with smaller dogs (and we're assuming cats). She doesn't like being in a cage and has some anxiety when she's in one. She also doesn't care for children (or people who tend to be on the shorter side). Jazz is up to date on vaccines and spayed. Full disclosure: Jazz's full temperament is not known but we have yet to see any aggression. She has a chronic medical condition which could result in life medication and care. In the best case scenario, she could taper off her medications. She may need surgery on her back legs. If you're able to foster, adopt, or spread the word about Jazz – please do so. This girl deserves another chance!
Bumpkin – Available

Bumpkin is one of the newer black doggies available for adoption! Bumpkin was pulled from Dorchester County. He was with them for well over one year before arriving to Eunoia. We don't know too much about his history before the shelter life, but we do know that Bumpkin has been staying with our friends at K9 Good Manners for a while now. Even though he loves them, he is really hoping for a forever family. He's been doing a great job learning how to be a
 good boy at K9 Good Manners and we want to give him the reward of a lifetime! Bumpkin would be best in an environment where he is the only animal. He loves humans and just wants to have the opportunity to be a dog. If you think you'd be interested in adopting Bumpkin, please let us know.  Bumpkin is heartworm negative, up to date on vaccines, microchipped, neutered AND COMPLETELY TRAINED! Bumpkin's adopter will also receive a complimentary informational training session with K9 Dog Manners and Bumpkin. What are you waiting for?! Let's find this guy a home!
Kenzie – Available

Kenzie came to Eunoia Rescue from Lee County. She is 1-2 years old, and this young gal has already had puppies. We think she's some type of Staffordshire Terrier Mix. She has a lot of energy but all she really wants is human love. Kenzie has come a long way since she has been with us. When we first pulled Kenzie, she didn't really know how to be a dog. Thanks to her foster mom, Kenzie is learning manners and basic skills. In fact, Kenzie's foster mom (who is also a dog trainer) is offering SIX WEEKS of FREE TRAINING to Kenzie and her adopters. If you would like to meet Kenzie, please let us know. This girl is more than deserving of a forever home!
Stan – Available

Stan is a 2-3 year old Staffordshire Terrier mix that showed up at K9 Good Manners. Fortunately for Stan, he was welcomed. Stan is up to date on vaccines and neutered. He is currently recovering from heartworm treatment and will soon be heartworm free. He is being trained by K9 Good Manners, so he will definitely be an obedient pup! We do recommend that Stan be homed as an only pet and with humans who are above the age of 12. If you're interested in giving this guy a happily ever after, let us know today!